Adhesive tapes for greenhouses
The production of food for a growing population poses increasing challenges for commercial farms. Using more and more fertilizer is not a solution, as it would damage our environment in the long term. Closed systems such as greenhouses, on the other hand, offer a controlled environmental situation with optimum growth and protection conditions for the plants. This is why the area under film and glass in commercial horticulture is growing worldwide.
The Venlo Cabrio greenhouse has become the preferred construction method in the high-end sector. Among other things, inflatable double films are used as roofing, which are energy-saving and are also used in hardening houses for young plant farms.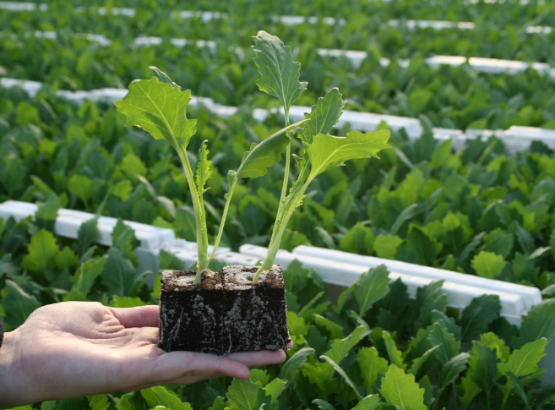 CMC greenhouse adhesive tapes are strong adhesive tapes that are specially designed for the situation in greenhouses. The adhesive is not affected by condensation. Harsh UV radiation in summer does not affect the greenhouse adhesive tapes, nor do frosty temperatures in winter. The adhesive tapes can be applied to F-Clean® and TFE90® without any problems.
The ETFE adhesive tape CMC 77700 based on a 0.1 mm thick, elastic Nowofol ET film has been proven to withstand >>20 Central European summers. The adhesive tape is characterized by very good adhesive strength and extreme weather resistance (similar to the roofing material itself).
The PE adhesive tape CMC 26785 made of a transparent 0.1 mm polyethylene film is tear-resistant, adheres well to PP, PE or PVC films and is resistant similar to a UV4 greenhouse film.
The Polyurethane adhesive tape CMC 63330 is extremely tear-resistant, extremely stretchable and permanently transparent without yellowing.
All three adhesive tapes are ideal for reinforcing chafed areas, attaching greenhouse films or carrying out repairs to greenhouse films (tears, damage caused by wind and hail). They are resistant to weak alkalis and acids, and ETFE also has a self-cleaning surface. No special pre-treatment is necessary (dirt and moisture should be removed). Adhesive tape rolls of 50 mm x 33 m or 100 mm x 33 m are commercially available. Larger widths up to 700 mm are possible.
Adhesive tapes made from ETFE films are also particularly suitable for the maintenance of ETFE membrane structures (ETFE cushions), as they adhere to ETFE.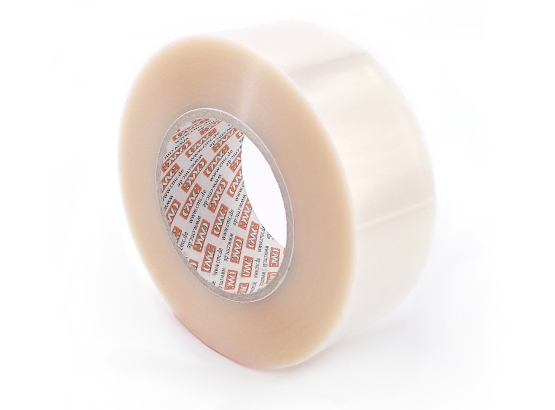 Advantages of ETFE roofs
Very high light transmission, no blocking of near UV radiation

Extremely weather-resistant even in strong UV radiation

Chemically very resistant to acids and alkalis

Dirt-repellent, cleans itself in the rain

Ice and snow slide off the material

Protects plants from adverse weather conditions (including hail) and insects in the long term

Elastic and robust film, can be tensioned, resists strong winds

Self-extinguishing, therefore no additional fire protection measures necessary

Much more durable than PE/PVC roofing (>>20 years)

Considerably lighter than glass roofing, substructure can be lighter

Very elastic, high damage protection, no tearing

Minimal maintenance, can be easily repaired (CMC 77700)

Nowofol ETFE films are available with NIR cut filter

Anti-drip coatings prevent plant damage caused by dripping water

If required, other films and other coating systems can also be applied.